In the nursery we have a large selection of specialty evergreens, shade trees, ornamentals and shrubs.
We also feature potted roses and this area's
largest selection of perennials.
For delivery or pick up we have rock, mulch, and top soil.
We sell Fertilome products, including fertilizers, pest controls and more.
We have many decorative items for your yard and home.

Fountains, bird baths, shepherd hooks
and trellises.




In November we sell Christmas trees, wreaths and roping.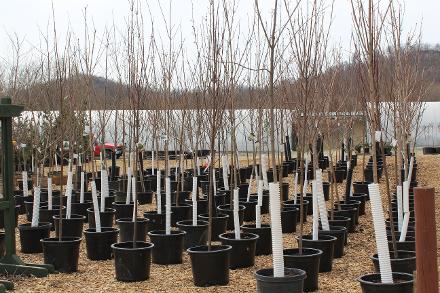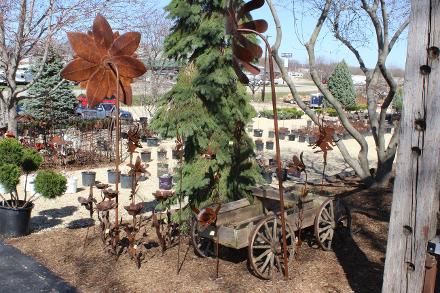 Flowering and Fruit Bearing Shrubs