Welcome to Cottage Grove
~Nursery and Gift Shop~
About us
Cottage Grove Nursery and Gift Shop has been serving this area for 22 years.
We provide our customers with quality landscaping, trees, shrubs, perennials, annuals and gift items along with excellent customer service.
Exit 12 East on County Road B at West Salem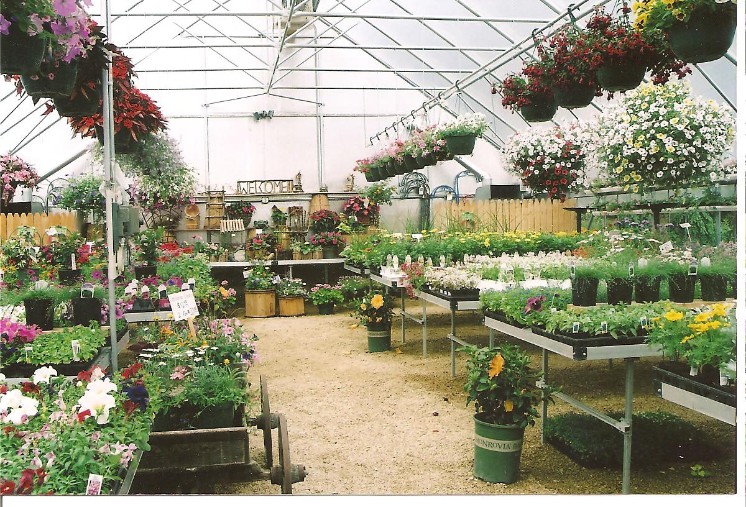 With all the changes going on in the world today,
Cottage Grove Nursery is still going strong
celebrating our 23rd year in business

We are now hiring for the 2019 season
Tractor drivers
Landscaping crew
Garden center/gift shop associates
WE will be open Memorial Day 8-3 p.m.
Get your cemetery urns planted here
10" Gazania Hanging Baskets Now $10.00 ea.
Annuals, Perennials, Roses, Hanging Baskets,
Combo pots, Herbs, Vegetables, Succulents and
much more

Check out our large selection of iron works
Great gift ideas in the gift shop including
many beautiful silk flower arrangements
Gift Certificates Available

Like us on facebook

Trees, Shrubs, Evergreens and Ornamentals
Roses and Perennials

Potting soil, peat moss and organic compost
Bagged bark and bulk
Bulk rock
Fertilome products
Jack's Classic Fertilizers
Iron garden art
Bird baths and lawn ornaments
Remember us for all your Christmas decorating needs
Landscaping available with a designer on staff call to set up an appointment
786-3535
Exit 12 east on Cty B West Salem
Visit us on facebook